About Yuling Deng
YULING DENG is an experienced and award winning creative professional with uncommon enthusiasm. With dreams and perseverance, she became well trained in areas of web design & development, graphic design, illustration, motion graphics and animation. She welcomes commissions in these areas as well as private teaching in design software. Feel free to check out her resume below or ask for a quote. Resume PDF Here
Illustrator & InDesign
99%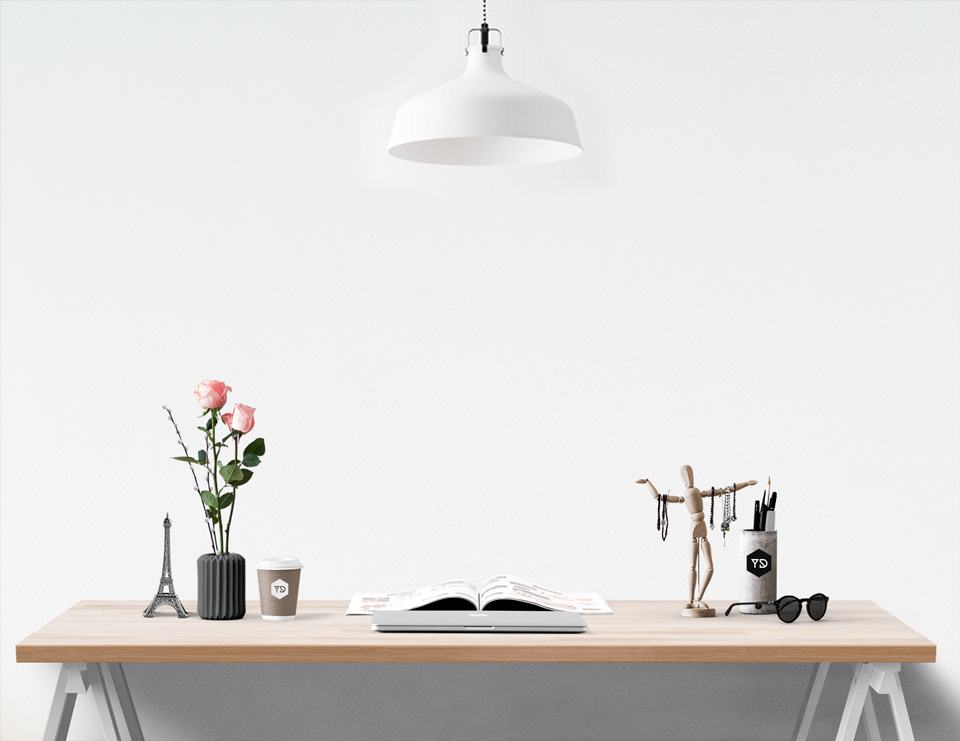 More Software
QuarkXpress, Adobe Comp, Edge Reflow, Wix, Squarespace, Dreamweaver, Final Cut Pro, Flash, Bryce 3D, Logic Pro, Audition, GarageBand, Soundtrack Pro, Keynote
Creative Strengths
Graphic Design, Web/UI Design, Concept Art, Book Illustration (Print & Interactive), Photo Retouching, Animation, Video/Sound Editing
Web Development
HTML5, CSS3, Use of Content Management System (CMS – DNN, WordPress, Wix, Squarespace), Bootstrap
Creative Related Abilities
Social Media Marketing, Design Software Training, Project Management, Client Relations, Translation-English/Chinese
Freelance Designer, Developer, Illustrator and Motion Graphic Artist
DESIGN logo, collateral, promo item, trade show display, icon, website, software and app;
WEB DEVEOPMENT & TRAINING (WordPress, DNN, Squarespace & Wix);
MOTION Animate graphic novel and create promo or wedding video in Flash and After Effects.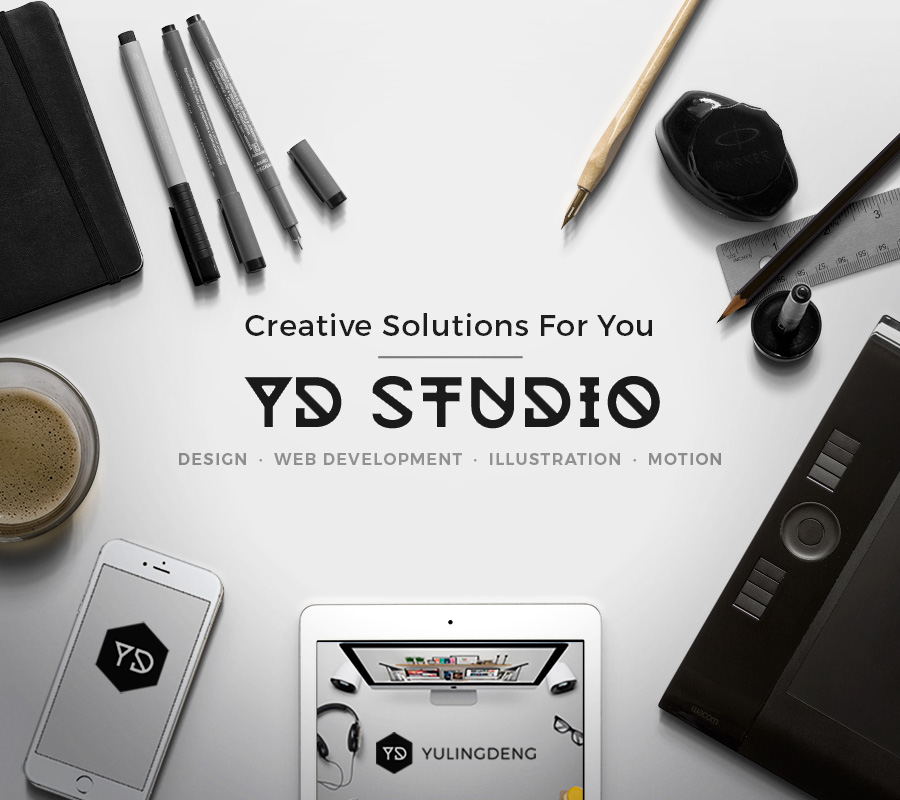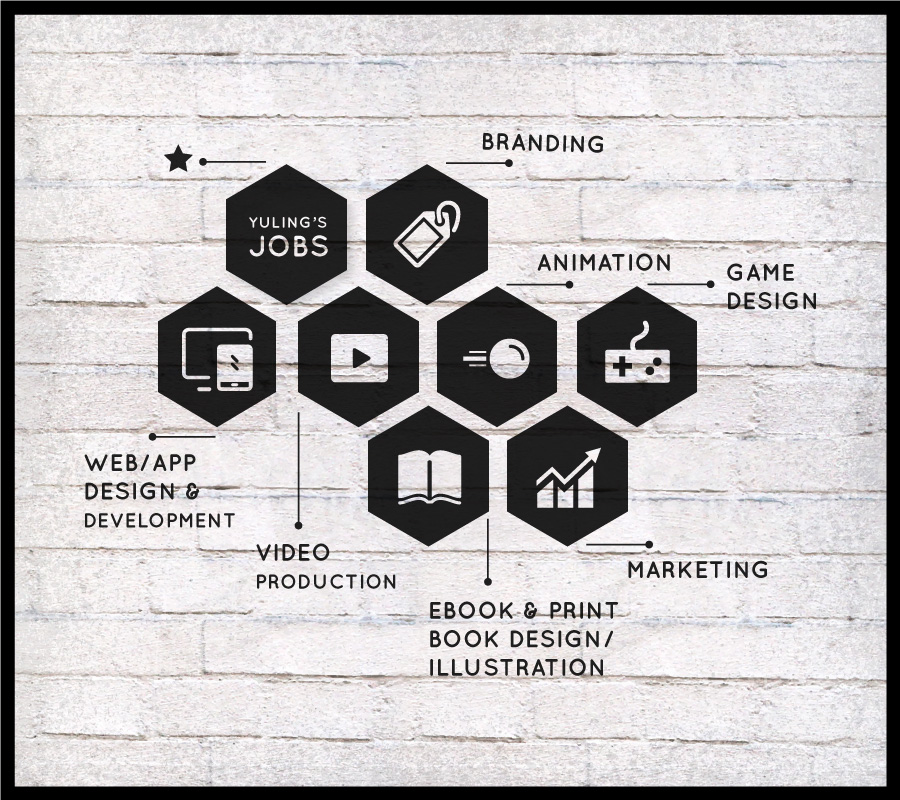 Art Director, Illustrator, Developer & Marketing Director
J Gospel Net, Feb '10 – Nov '15
ART + DESIGN: Provided branding, web & app design, interactive ebook / print book illustration & design, video production, animation and game design for 50+ churches and companies;
WEB DEVEOPMENT: Regularly developed responsive websites in WordPress & DNN; provided training and tech support;
MARKETING: 1. Devised strategies & proposals; organized events; hosted trade show booths; 2. Marketed products and campaigns from start to finish; 3. Supervised 8 social media platforms (i.e. Facebook, WeChat); Boosted Facebook visitors from 10 to 5000 per week in 1.5 years, with posts that reached 60,000 users.
Computer Tutor
Fashion Institute of Technology, Sept '08 – Mar '10
TRAINED over 25 college students weekly in design, web, animation and office software
Assistant Designer
So Sweet Angels Jeanswear, Jul '05 – Jan '08
DESIGNED garments; COMPILED graphics and RETOUCHED product photos for catalogs
awards & affiliations
Creative Quarterly Best in Show
Society of Illustrators of LA Gallery exhibition for 2 years
Senior Show (FIT) Bronze Metal
Asian Network Association Art Gallery 14+ works exhibited
CMYK Magazine Works featured
Icon Magazine Works featured
3×3 Contest Works featured
Juxtapoz & Drawger & FFFFOUND! Works featured
Society of Illustrators (SI) & SILA Member
Academic Award Valedictorian & Presidential Scholar
Community services
'09-Present Counselor and teacher of a church's youth ministry
'04-Present Translator, worship leader, fellowship committee
member and event coordinator at church
'04-Present Volunteered at the annual street fair in Leif Ericson
Park, Brooklyn NY
Oct '14 Painting usage rights granted for the stage production,
"The Belle's Stratagem" at Brock University, Canada
'10-'13 Coordinator of FIT Illustration Alumni Association (FITIAA)
'11 Designer for the Chinese Visual Festival, London:
www.chinesevisualfestival.org
Education Timeline
Growth in Fashion Institute of Technology, New York
2003
AAS | Fashion Design | Major GPA 4.0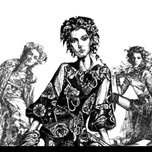 Through this degree, Yuling enhanced her design sense and software skills. She became an assistant designer afterward, and was able to design, compile and retouch graphics for catalogs.
AAS | Illustration | Major GPA 4.0

Yuling Deng went for this degree to enrich her skills. During her studies, she started working for freelance design and illustration commissions.
BFA | Illustration | Major GPA 4.0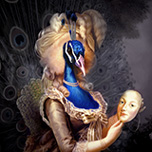 Although the degree was in Illustration, courses involved allowed Yuling to strengthen her design, animation and web building skills. She taught design, web development and other areas in school.

PUBLICATIONS
Paperback Books
Joseph-Journey of A Dreamer | Jonah-The Runaway Prophet | Ruth-Life of Faith and Love | Adventure of David | Atlantis Adventure | Happy Family | Baby Elephant Looks for Mom | Gospel of Mark | Moses Box Set (with Teacher's Guide) – Details HERE
---
* Most of the above are in three languages: English, Traditional Chinese & Simplified Chinese.
* The above paperback books are being published in China. Related links will be provided soon.